LIMITED Bootleg Bart Cup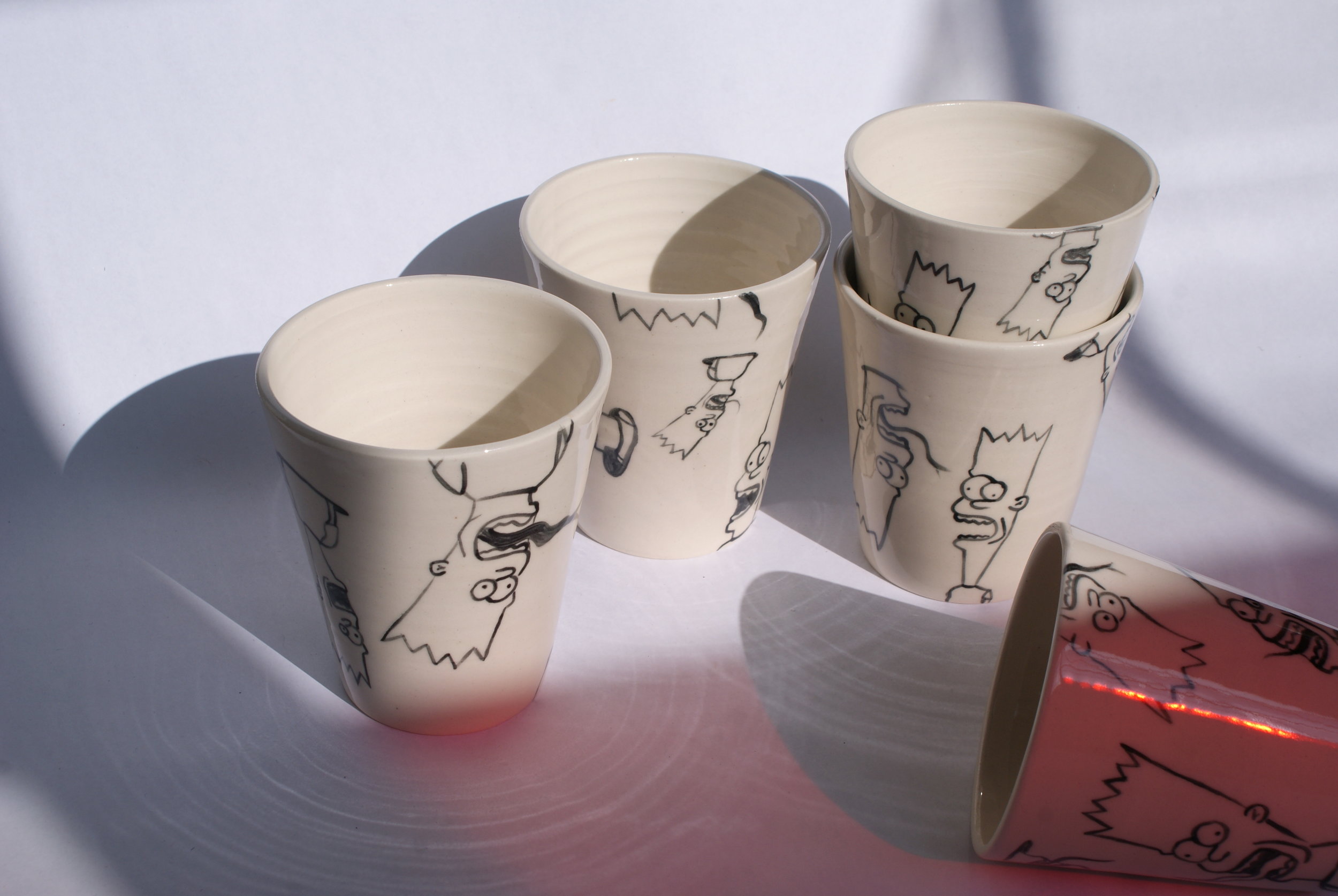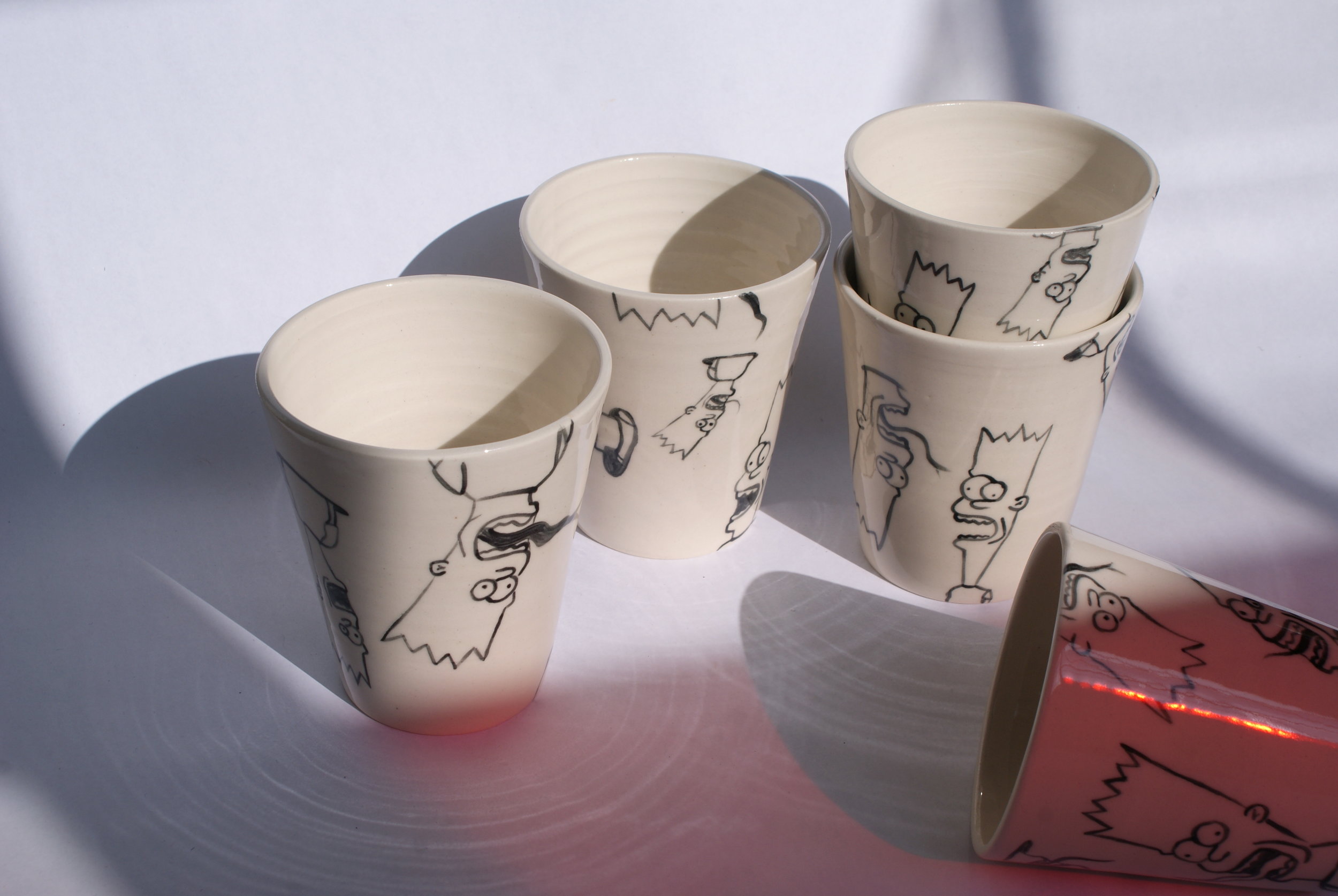 LIMITED Bootleg Bart Cup
5 limited Bart cups. Each has a 360 view of many variations of Bart.
Hand painted with black underglaze on a porcelain mix clay, coated in a clear gloss glaze. Each has a number between 1-5 on the bottom near signature. Each cup will be slightly different.
Dishwasher and microwave safe.